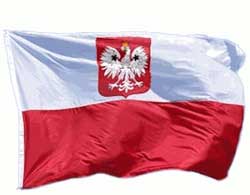 Last academic year in higher educational institutions of Lublin more than 3000 foreigners studied.
It is more than a half of them – Ukrainians. Except them, training in higher education institutions of Lublin was chosen by Taiwanese, Americans, Norwegians, Belarusians, citizens of Saudi Arabia.
There are in Lublin students from Sweden, the Czech Republic, Spain, Slovakia and Canada.
By number of foreign students Lublin – the third city in Poland after Warsaw and Krakow. Thus the internationalization
Read More