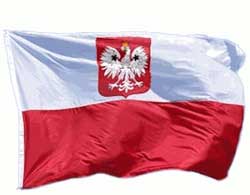 Last academic year in higher educational institutions of Lublin more than 3000 foreigners studied.
It is more than a half of them – Ukrainians. Except them, training in higher education institutions of Lublin was chosen by Taiwanese, Americans, Norwegians, Belarusians, citizens of Saudi Arabia.
There are in Lublin students from Sweden, the Czech Republic, Spain, Slovakia and Canada.
By number of foreign students Lublin – the third city in Poland after Warsaw and Krakow. Thus the internationalization index (percent of foreigners among students) in the city makes 4 %, whereas an average value across Poland – 2 %.
Number of foreign students in Lublin for the last four years grew from 1400 people to 3037 foreigners. They study in nine higher education institutions of the city, and both in state, and in the private.
The third part of foreign youth studies at Medical university where teaching of subjects to future doctors-stomatologists is conducted in English.
More than 630 people from abroad chose the various educational directions at University of a name of Maria Kyuri-Sklodovskoy, 380 students foreigners visit occupations at Lublin Catholic university, 370 foreigners study at the Higher school of public and natural sciences of a name of Vinzent Paul where it is possible to be trained in English on such specialties as "Tourism and a recreation", "Physiotherapy".
The authorities of Lublin aspire to that by 2020 the number of students foreigners grew to 5000 thousand. They in every possible way promote it. So since 2011 in the Polish city are engaged in implementation of the Study in Lublin project.
Project essence – support of those Lublin higher education institutions which involve students from other countries of the world. Within the project information portal where it is possible to find data in different languages about educational offers, stipendial programs works.
In the same place it is possible to find good advice which concern various necessary formalities and the organization of stay of foreign students for training in Poland.