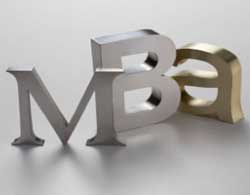 Asia is a region which promptly develops in many spheres, beginning from tourism and finishing business.
Education too develops, and the companies which make serious ratings of higher education institutions, separately estimate Asian higher educational institutions.
Why our students need to pay attention to Asian higher education institutions?
When we think of study abroad regardless of the fact that us interests – traditional higher education or a business education, the MBA programs, initially we remember Harvard, Oxford and other expensive educational institutions.
But in Asia the combination of quality of education and its cost can be better, rather than in Europe or in the USA. That is why students start to think of China, Singapore and South Korea where the prices are lower, and quality of education is not worse, than in the European or American prestigious higher education institutions.
Besides it is worth to remember that the American and European universities opened in the countries of Asia, for example, in China or in Malaysia, the branches. So, the National university of Singapore offers joint programs with Yale and other higher education institutions, the university of Nottingham opened campuses in Malaysia and China where cost of education is lower, and on accommodation much less cure, than in Nottingham is necessary.
Let's add that the prices for education in Asian higher education institutions it is not simple below. The government of many countries allocates for foreign students of a grant and grants. By the way, to receive them it is simpler, than, say, in the USA or Great Britain.
How Asia forces out States from business education ratings?
The MBA programs in Asia are qualitatively improved. It occurs because there is a visa support, the favorable environment is created, grants are allocated. This direction is considered even more often by those who plans to enter further the Asian markets.
In recent years Asian higher education institutions win positions from the American higher education institutions. For example, if in 2004 in TOP-50 the full-time MBA Financial Times programs were not Asian programs, this year they occupy 16 %. Thus the share of the American programs decreased for 24 % (from 76 % to 52 %).
If to look at Executive MBA rating, 6 Asian programs (both independent, and joint with West schools) entered in TOP-10. The first place in a rating was received by a joint program of business school at the Hong Kong university of a science and technology and Kellogg schools (USA).
Besides in Asia higher education institutions are in a stage of rapid growth, in particular because of rapid growth of economy. The market of education involves foreign students, gets support from the government and in general is engaged in aggressive advance.
Where to go to Asia on MBA?
The center of an Asian business education is India. The best school is the Indian business school to Hyderabad which this year took the 36th place in MBA rating according to Financial Times version. But already in a rating of the MBA programs according to the QS version this school is overtaken by two other Indian business schools. Look narrowly at them.
At a country choice where you want to receive a business education, it is necessary to remember that east countries very much differ from each other. So, in India, Thailand, and partly in China accommodation and training is cheaper than Malaysia, than in the USA or in Europe. And here in Hong Kong, Korea and Singapore on training will save very not easy.
For example, year of study at National university of Singapore will cost approximately $46 000 whereas in Harvard for $13000 it is more. Though the difference in the price is, the sums all the same the very big. Nevertheless, if in plans building of business with the Asian countries, instead of with the American partners, is better to choose Singapore.
After all to study business it is better where it becomes, and now it is Asia.