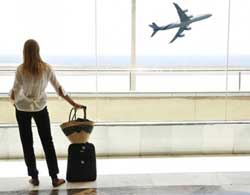 Where go more often to study abroad?
What countries are most popular in students who want to improve English?
Why?
The small list is lower.
The direction No. 1 – the USA.
Every year to the USA there come thousands students which want to improve the English, to be prepared for the international examinations on knowledge of language or to get secondary or higher education.
You can familiarize with a rating of higher education institutions of the USA in which doors are open for foreign students also
The direction No. 2 – Great Britain.
Here strong education system, rich traditions. In more detail to learn about higher education institutions and schools of England read article "How to find suitable schools and higher education institutions in England?".
Do not forget that Scotland differs from other United Kingdom Great Britain. There a few other education system, not to mention traditions.
The direction No. 3 – Canada.
One of the most favorable countries for students (and not only) from the point of view of migration. An education system of Canada respect around the world. It is possible to study here not only in English, but also in French.
The direction No. 4 – Malta.
English on Malta – official. The culture of this country was affected by culture of Great Britain. Today Malta is the popular direction for students who want to improve the English. And vacation, summer programs are especially appreciated. At this time training can be combined with rest.
The direction No. 5 – Ireland.
It is the safe country with the young population. About 50 % of the population of Dublin are more younger than 25 years. The country has the educational traditions. The direction is popular because that the Irish English a time call the purest and correct option of English.
The direction No. 6 – Australia.
Here rather inexpensive standard of living and low cost of training. The Australian education recognized as qualitative at the international level. Annually to Australia there come more than 400 000 students from other countries.
The direction No. 7 – New Zealand.
Very beautiful country where the education system is based on the British traditions. Here modern methods of training, quite often training are used is personified. By the way, there is a large number of language schools and courses at higher education institutions. In more detail about them it is possible to read in article "A language course in New Zealand"