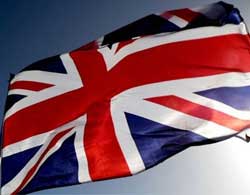 In Great Britain there was a new "educational" trend.
The Ministry of Internal Affairs recommended to teachers of elementary grades and tutors in kindergartens to report about children who are inclined to terrorism manifestation.
The document with such instructions is a part of the anti-terrorist law discussed in parliament of the United Kingdom of Great Britain and Northern Ireland. The initiative of the Ministry of Internal Affairs caused a large number of a negative and indignation in society.
After all the government can oblige the staff of kindergartens and teachers of elementary grades "to estimate risk of retraction of children at terrorist activity", and also distribution level among them extremist ideas and terrorist ideology.
The management of educational institutions should track, that employees (teachers, tutors) received special preparation, skills and knowledge which will help them to reveal children inclined to terrorism. Besides the staff of educational institutions of England needs to know where to direct children for assistance.
It turns out that workers of gardens and schools will need to report on all cases when children will make anti-Semitic statements and not only…
If the anti-terrorist plan in Great Britain is accepted, then the duty according to the notification of the authorities about tendency to terrorism at children will capture all educational institutes of Great Britain.
Not all politicians support the new bill. Someone considers that this mission of teachers and tutors is impracticable, someone considers that if nurses and teachers will spy for children, it will not stop terrorist threats therefore it is not meaningful.