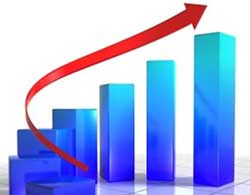 There was a rating of the Polish higher educational institutions. It was published by educational fund "Perspektywy".
The full version of a rating can be used as the directory from which really to get idea of a condition of the Polish higher education today.
Let's add that the Perspektywy Press publishing house prints an annual professional rating, since 1992.
To a rating got 88 leading Polish universities. Among them there are state and private universities which have the right to award doctor's a step in which studies from 200 students on day form of education and there is own bibliographic fund.
We will give a rating where 2 indicators will be specified only: rating and prestige. Though by its drawing up other indicators, in particular innovations, scientific potential, training conditions, scientific efficiency, internationalization were used also.
By the way, the Warsaw university, Yagellonsky university got to the three of leaders in Krakow and university of a name of Adam Mickiewicz.
The academic rating of the Polish universities for 2014
1. Uniwersytet Warszawski. A rating – 100, prestige – 97,91.
2. Uniwersytet Jagiellonski. A rating – 98,52, prestige – 100.
3. Uniwersytet im. Adama Mickiewicza w Poznaniu. A rating – 82,50, prestige – 68,44.
4. Politechnika Warszawska. A rating – 78,00, prestige – 70,08.
5. Politechnika Wroclawska. A rating – 77,40, prestige – 61,58.
6. Akademia Gorniczo-Hutnicza im. Stanislawa Staszica w Krakowie. A rating – 77,33, prestige – 63,70.
7. Uniwersytet Wroclawski. A rating – 74,57, prestige – 59,25.
8. Warszawski Uniwersytet Medyczny. A rating – 66,60, prestige – 44,45.
9. Uniwersytet Mikolaja Kopernika w Toruniu. A rating – 66,26, prestige – 48,08.
10. Uniwersytet Medyczny im. Karola Marcinkowskiego w Poznaniu. A rating – 64,56, prestige – 28,27.
11. Gdanski Uniwersytet Medyczny. A rating – 63,92, prestige – 30,27.
12. Politechnika Lodzka. A rating – 63,61, prestige – 44,08.
13. SzkoLa GLowna Handlowa w Warszawie. A rating – 63,40, prestige – 49,17.
14. Uniwersytet Medyczny im. Piastow Slaskich we Wroclawiu. A rating – 62,76, prestige – 34,74.
15. Uniwersytet Gdanski. A rating – 62,74, prestige – 41,28.
16. Politechnika Poznanska. A rating – 62,55, prestige – 49,57.
17. Uniwersytet Medyczny w Lodzi. A rating – 61,13, prestige – 32,85.
18. Uniwersytet Ekonomiczny w Poznaniu. A rating – 60,86, prestige – 45,92.
19. Uniwersytet Medyczny w Bialymstoku. A rating – 60,66, prestige – 26,07.
20. Uniwersytet Sl? ski w Katowicach. A rating – 59,82, prestige – 38,44.
21. Uniwersytet Lodzki. A rating – 59,51, prestige – 38,83.
22. Akademia Leona Kozminskiego w Warszawie. A rating – 59,02, prestige – 34,03.
23. Politechnika Slaska. A rating – 58,86, prestige – 53,08.
24. Politechnika Gdanska. A rating – 58,59, prestige – 37,14.
25. Szkola Glowna Gospodarstwa Wiejskiego w Warszawie. A rating – 56,79, prestige – 50,09.
26. Pomorski Uniwersytet Medyczny w Szczecinie.
27. Uniwersytet Medyczny w Lublinie.
28. Sl? ski Uniwersytet Medyczny w Katowicach.
29. Uniwersytet Marii Curie-Sklodowskiej w Lublinie.
30. Katolicki Uniwersytet Lubelski Jana Pawla II.
31. Uniwersytet Przyrodniczy w Poznaniu.
32. Uniwersytet Przyrodniczy we Wroclawiu.
33. Uniwersytet Warminsko-Mazurski w Olsztynie.
34. Uniwersytet Kardynala Stefana Wyszynskiego w Warszawie.
35. Uniwersytet Ekonomiczny we Wroclawiu.
36. Uniwersytet Rolniczy im. Hugona Kollataja w Krakowie.
37. Wojskowa Akademia Techniczna im. Jaroslawa D? browskiego w Warszawie.
38. Zachodniopomorski Uniwersytet Technologiczny w Szczecinie.
39. Politechnika Krakowska im. Tadeusza Kosciuszki.
40. Politechnika Cz? stochowska.
41. Uniwersytet w Bialymstoku.
42. Uniwersytet Ekonomiczny w Krakowie.
43. Uniwersytet Ekonomiczny w Katowicach.
44. Uniwersytet Przyrodniczy w Lublinie.
45. Uniwersytet Pedagogiczny im. KEN w Krakowie.
46. Politechnika Lubelska.
47. Polsko-Japonska Wy? sza Szko? Technik Komputerowych w Warszawie.
48. Szkola Wy? sza Psychologii Spo? ecznej w Warszawie.
49. Politechnika Opolska.
50. Uniwersytet Opolski.
51–60. Collegium Civitas w Warszawie
51–60. Politechnika Bialostocka
51–60. Politechnika Rzeszowska im. Ignacego Lukasiewicza
51–60. Politechnika Swietokrzyska w Kielcach
51–60. Uczelnia Lazarskiego w Warszawie
51–60. Uniwersytet Jana Kochanowskiego w Kielcach
51–60. Uniwersytet Papieski Jana Paw? II w Krakowie
51–60. Uniwersytet Rzeszowski
51–60. Uniwersytet Szczecinski
51–60. Uniwersytet Zielonog? rski
61–70. Akademia Finans? w i Biznesu Vistula w Warszawie
61–70. Akademia Obrony Narodowej w Warszawie
61–70. Akademia Pomorska w SLupsku
61–70. Akademia Wychowania Fizycznego we Wroc? awiu
61–70. Akademia im. Jana Dlugosza w Cz? stochowie
61–70. Politechnika Koszalinska
61–70. Spo? eczna Akademia Nauk
61–70. Uniwersytet Kazimierza Wielkiego w Bydgoszczy
61–70. Uniwersytet Przyrodniczo-Humanistyczny w Siedlcach
61–70. Uniwersytet Technologiczno-Przyrodniczy im. Jana i J? drzeja Sniadeckich w Bydgoszczy
71–80. Akademia Marynarki Wojennej im. Bohater? w Westerplatte w Gdyni
71–80. Akademia Morska w Gdyni
71–80. Akademia Pedagogiki Specjalnej im. Marii Grzegorzewskiej w Warszawie
71–80. Akademia Techniczno-Humanistyczna w Bielsku-Bialej
71–80. Akademia Wychowania Fizycznego Jozefa Pilsudskiego w Warszawie
71–80. Akademia Wychowania Fizycznego im. Bronislawa Czecha w Krakowie
71–80. Akademia Wychowania Fizycznego im. Eugeniusza Piaseckiego w Poznaniu
71–80. Krakowska Akademia im. Andrzeja Frycza Modrzewskiego
71–80. Uniwersytet Technologiczno-Humanistyczny im. Kazimierza Pu? askiego w Radomiu
71–80. Wyzsza Szkola Finansow i Zarz? dzania w Warszawie
80 + Akademia Humanistyczno-Ekonomiczna w Lodzi
80 + Akademia Ignatianum w Krakowie
80 + Akademia Morska w Szczecinie
80 + Akademia Wychowania Fizycznego i Sportu im. Jedrzeja? niadeckiego w Gdansku
80 + Dolnoslaska Szkola Wyzsza
80 + Gornoslaska Wyzsza Szkola Handlowa im. Wojciecha Korfantego w Katowicach
80 + Wyzsza Szkola Biznesu w Dabrowie Gorniczej
80 + Wyzsza Szkola Policji w Szczytnie